Take a tiny peek into my working space and the tools I use!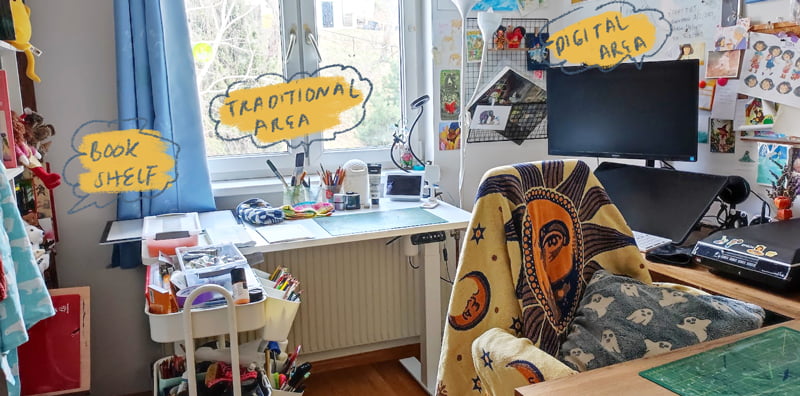 The main art supplies: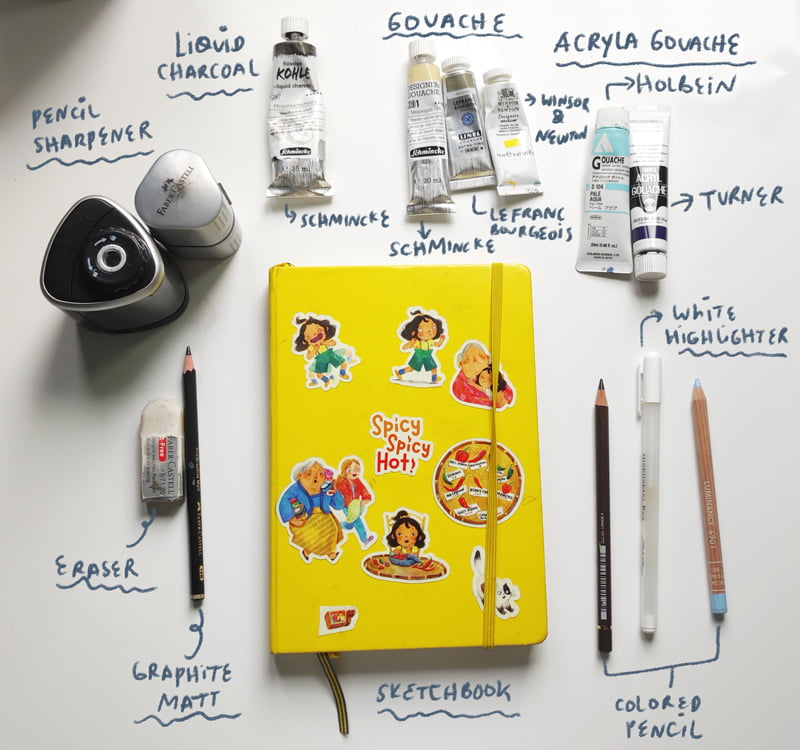 Pencil, graphite, and charcoal: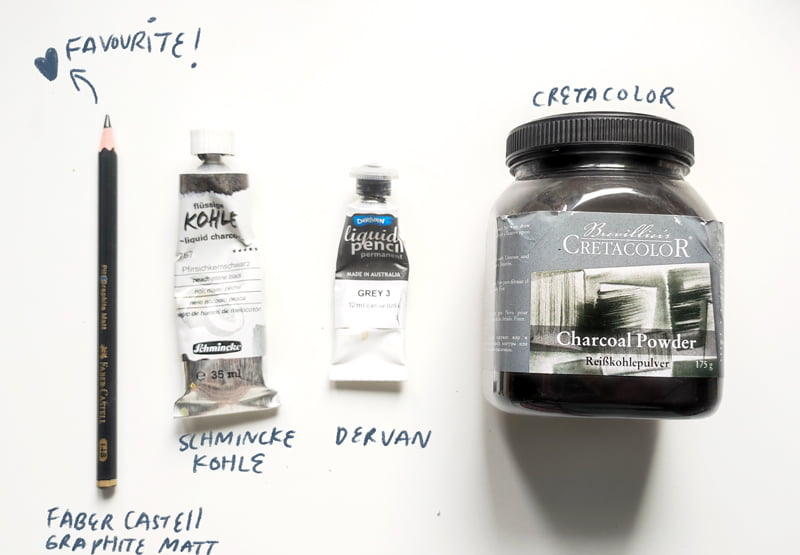 The wet palette for acrylic gouache, ice cube tray for gouache, and a 'normal' palette tray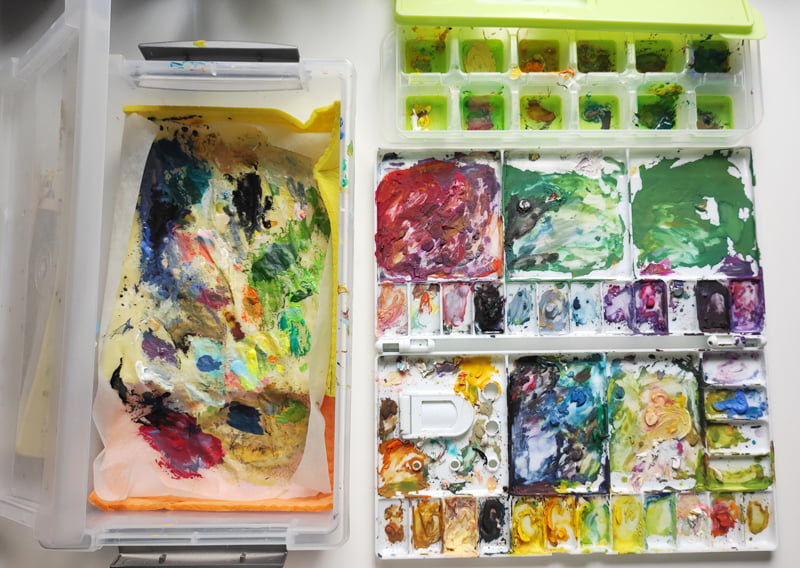 Since my chronic migraine is worsening, painting digitally has become too challenging, so I mostly paint traditionally now. This is my setup.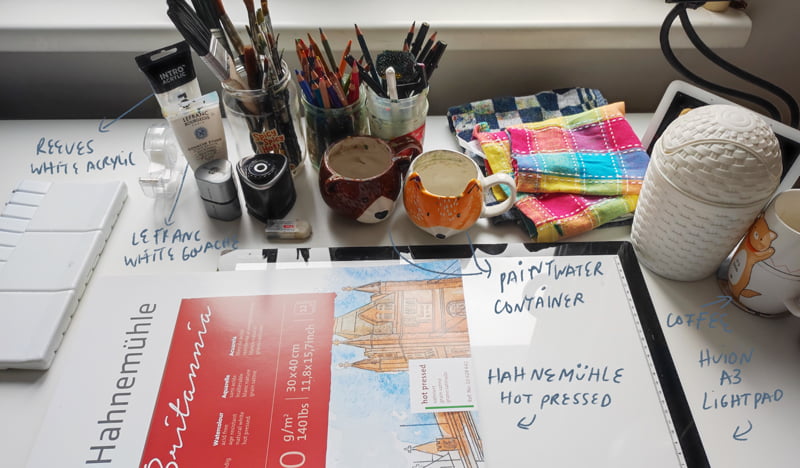 I got myself an electronic standing desk from Desktronic last week and I couldn't love it more!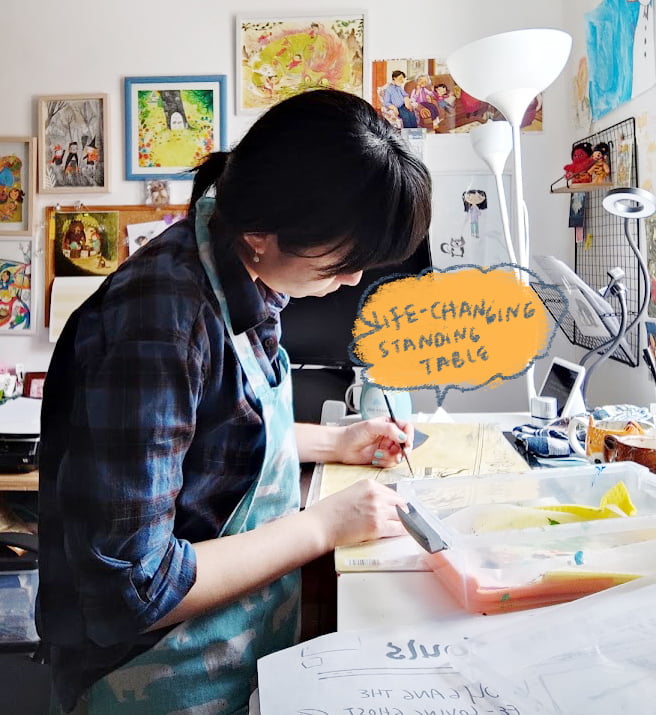 And this is my mischievous assistant who will grab whatever things fall onto the floor and dash away.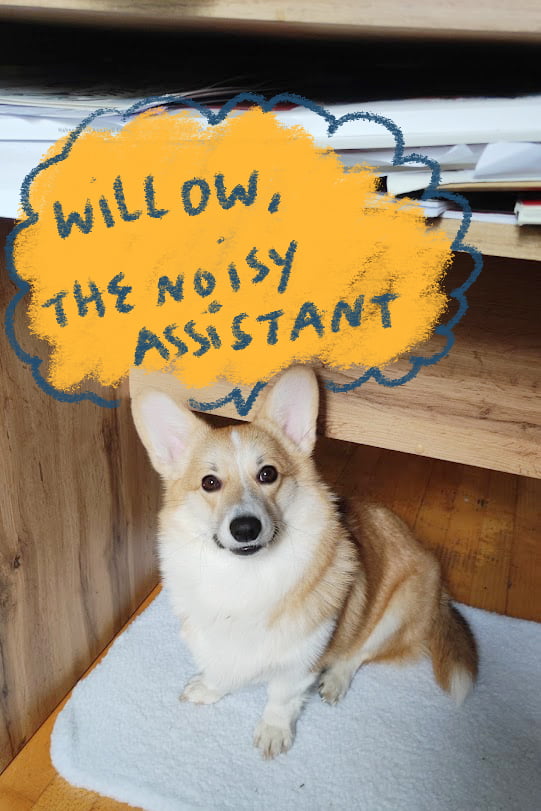 And now you know why I am way behind all of my deadlines!