Summer has never been my favorite season, but I'm super stoked that I can finally share a glimpse of behind-the-scenes from my debut author/illustrator book with you.
As you probably have seen from my social media, here is the cover reveal of Spicy Spicy Hot! It will be published by Little Brown for Young Readers in April 2023.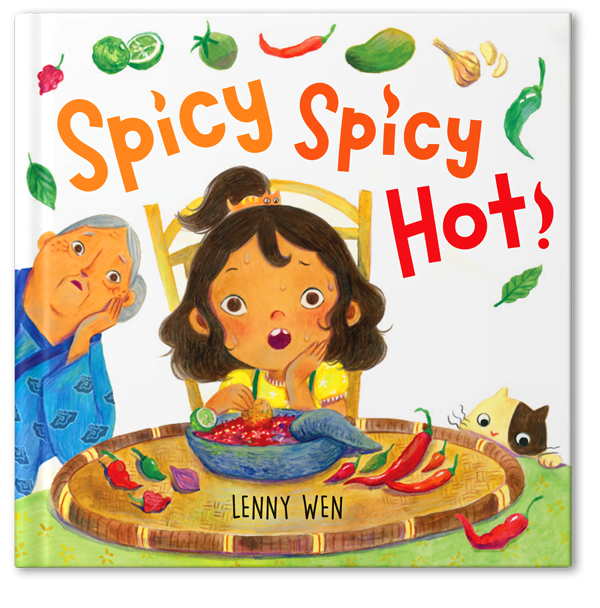 A glimpse of the story
Lintang is determined to embrace the spice of sambal in order to connect with her Indonesian grandmother and heritage.

How it began…
I wrote and made the very first draft dummy of Spicy Spicy Hot! (SSH!) back in April 2020. It was also the beginning of the pandemic, the first lockdown, and our relocation. All of it clumped into a ball of anxiety and stress. As usual, my coping mechanism was creating. Among three other stories, SSH (it was first titled Nenek Rahayu's Sambal) was born from that need of distraction.
The story's idea came from my obsession with spicy foods and culinary shows (I'm over it now). I read lots of advice about writing something we're familiar with, so there you go.
In my email to Christy (my agent), I mentioned I did not intend to submit these to the publishers since I didn't think publishers would accept any submissions during the pandemic. To my surprise, Christy got back and said SSH might grow legs!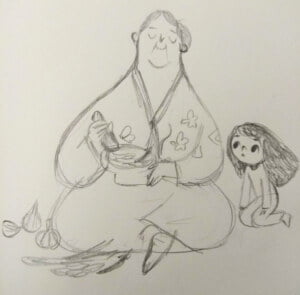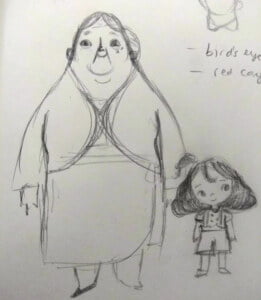 OK, my agent liked it, now what?
I worked closely with Christy to polish my first rough dummy. I won't dive into the nitty-gritty of the writing process, but I won't lie that it took more than a dozen revisions for the dummies until we felt ready. A little backstory: before I wrote these stories, some editors contacted Christy and asked if I had any dummies to share. Sam Gentry from Little Brown for Young Readers was the first among the other editors, so Christy submitted it to Sam when my dummy was ready in May. Sam didn't immediately share SSH in the acquisition meeting, as my dummy still needed some finesses. Just a side note: this process is typical, as the editor needs to 'sell' the author's story to the rest of the team in the meeting, so don't fret if you are being asked to do so. It took another round of intense editing and revision until Sam finally gave the green light to bring SSH into the acquisition meeting in September 2020.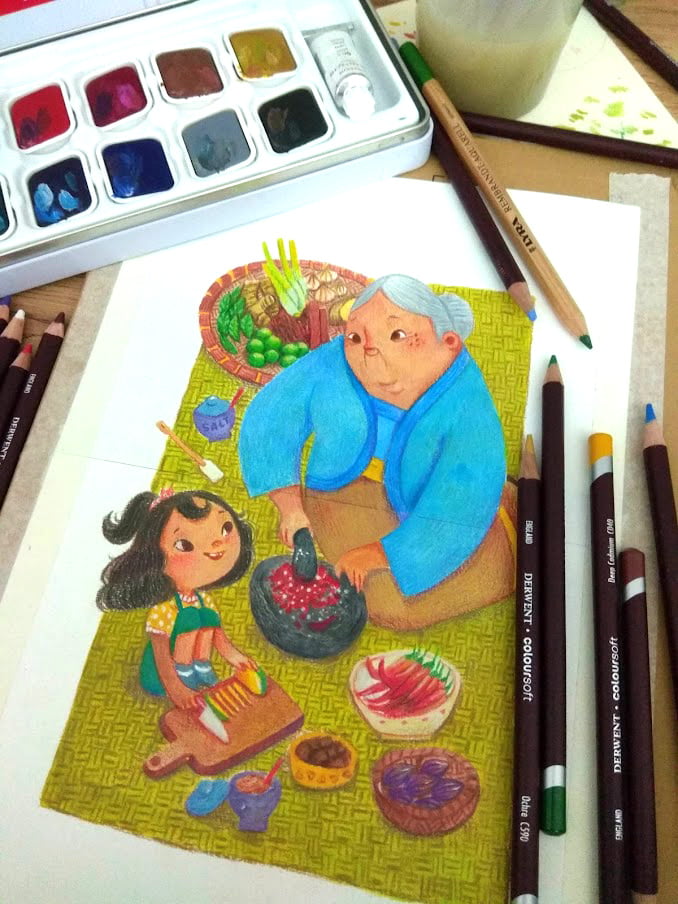 The nerve-wracking acquisition meeting
I'm forever grateful for how patient Christy has been. I must have driven her crazy during that time. After the nerve-wracking waiting time, which felt like forever, the email from Christy popped into my inbox in October: WE DID IT!
 It just began…
After all the euphoria, the 'real' endeavor began. Sam and I edited the manuscript again. I worked with art director Saho Fuji and designer Angelie Yap on the art. I was determined to go with the traditional medium (almost) entirely for the first time. Little did I know what I had put myself in with that idea.
I made the sketches digitally, then I printed, traced them with a light pad, painted them with gouache/colored pencils, and scanned them into Photoshop.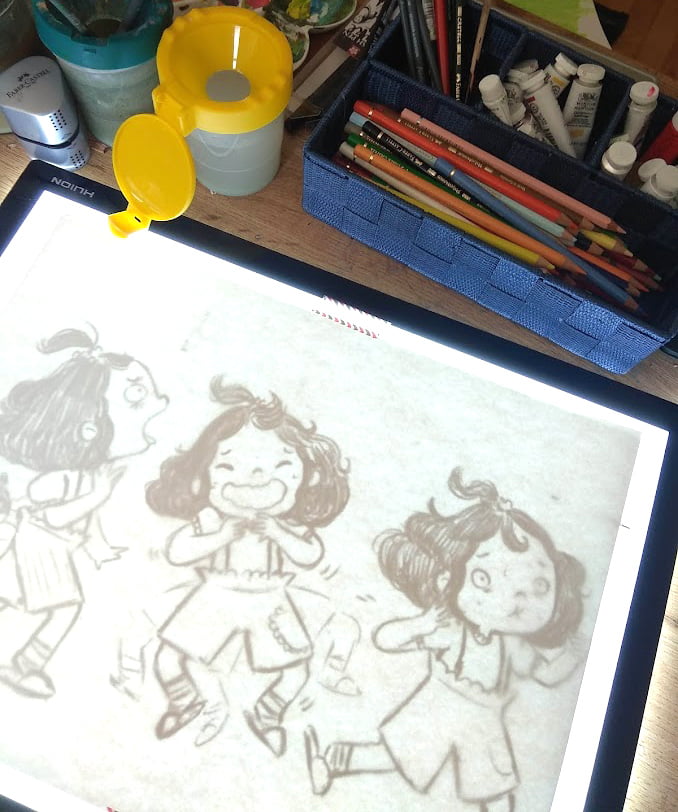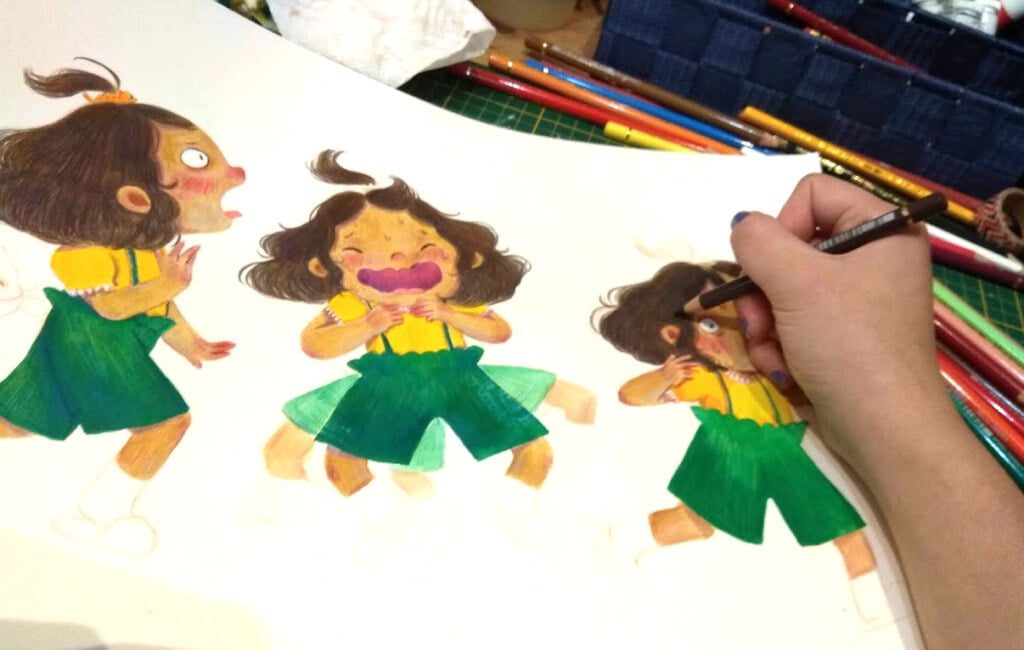 Before the entire process began, I imagined it would be the smoothest and no-sweat job to write and illustrate my story. It turned out that I was completely wrong. It was the most intense creation process I've ever had, which led me to burnout (to be fair, I worked on multiple projects at that time). On top of the burnout and pandemic, my carpal tunnel syndrome also relapsed, which made the process even trickier.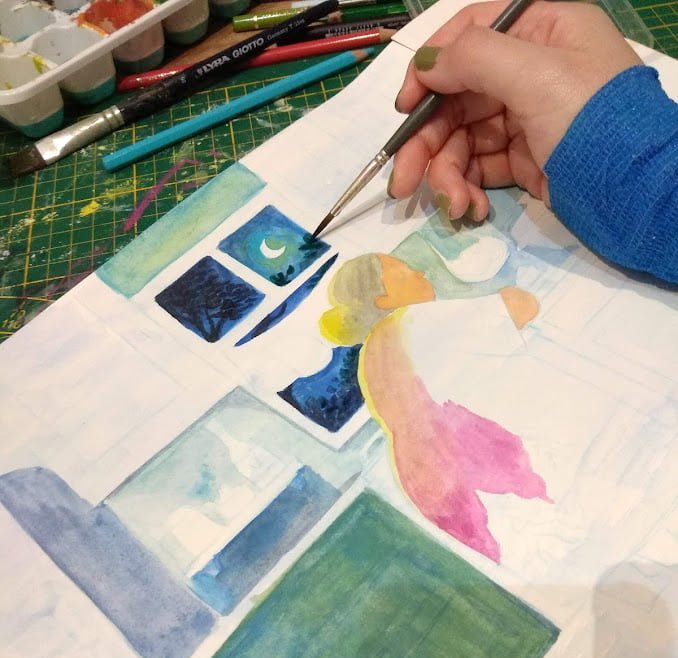 On the bright side, I felt a tad more upbeat after I wrapped up the project in November 2021. Ultimately, it felt so rewarding, and I felt grateful for the experience.
It's not done yet…
Wait, it was far from done yet.
When the proofs came, I checked and wrote to Angelie back and forth. We ended up with four rounds of proofs. Then came the F&G's (Folded and Gathered), publicity plans, etc.
A bit out of topic, I feel very emotional every time I see this photo. In this photo, my former assistant, Aiki, did the quality control of the F&G on the day before she passed away. She played a massive role in keeping me accompanied during the previous years, especially during my difficult times. I couldn't ask for a better companion.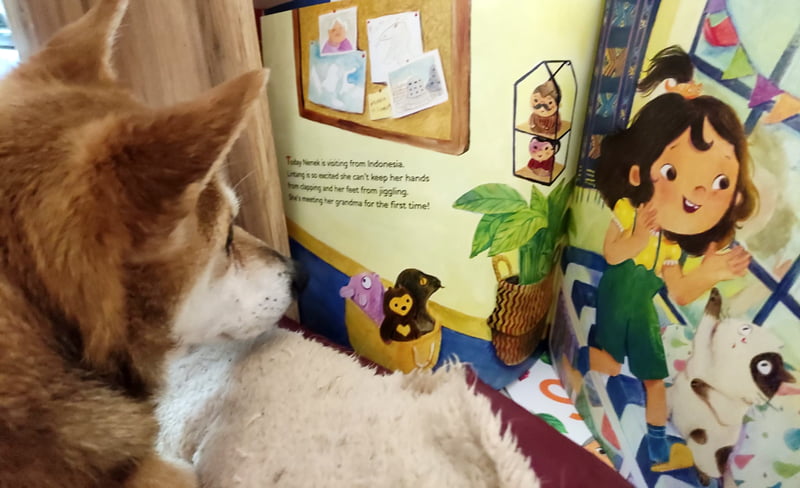 Last but not least…
Since the book is not released yet, I can't share much of the interiors, but Spicy Spicy Hot! is available for pre-order wherever books are sold. I'm looking forward to the time when I can share more about this book in the future. Thank you so much for reading this lengthy newsletter. I'm very thankful to everyone who helps me in this book-making journey.
I'm currently illustrating one picture book, one early reader chapter book, and writing/illustrating another picture book. If you have any topic that you would like me to talk about, let me know 😊